Friends – we love the beautiful designs from Basic Invite and wanted to share with you a few designs today that caught our eye well as some other things that make this company unique! Your wedding stationary not only is the official invite to your big day – but it says a lot about you and the vibe of your wedding, so being able to personalize and make the paper unique to your event is a very important step! Basic Invite has so many options that make it easy to go through the ordering process, as well as giving you a really personalized product.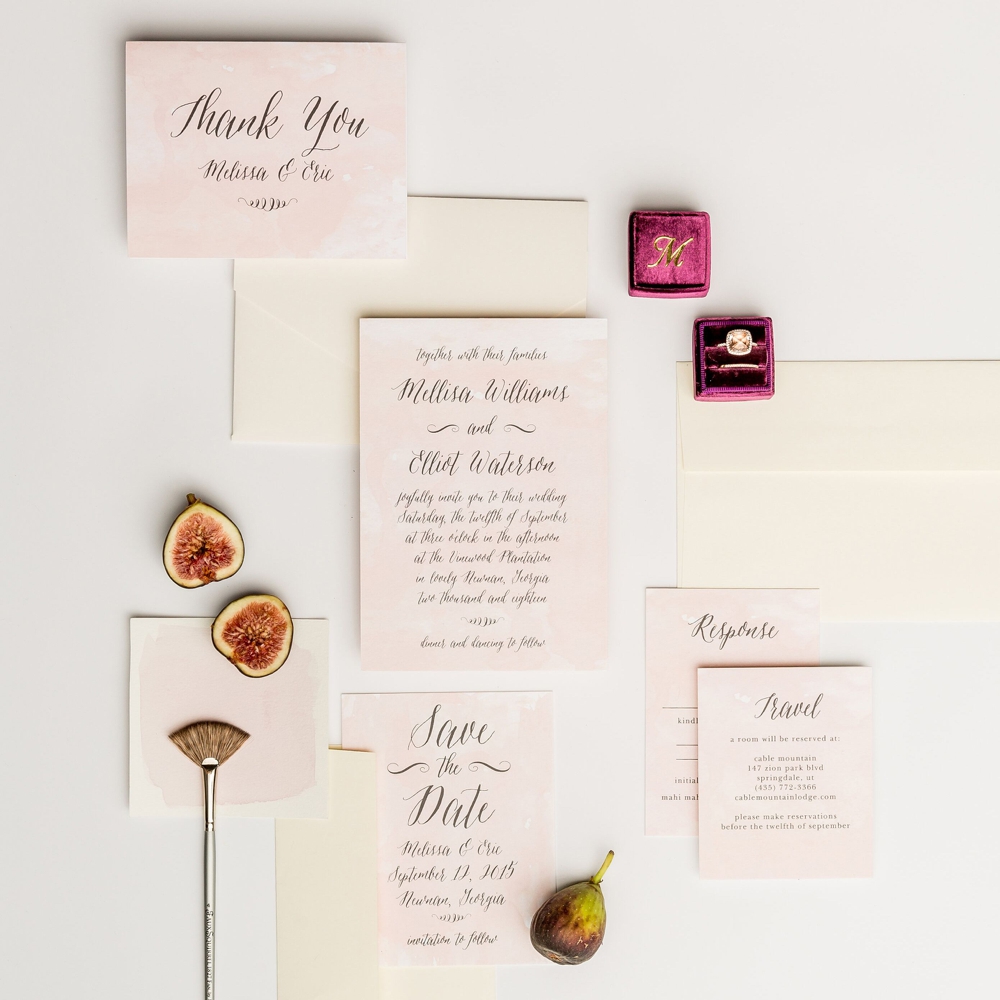 Unique Wedding Invitation Sets
One thing that is different about their products is that each item is part of a set, meaning that there are invitations, personalized paper, coasters, and wedding favors that all have the same design to match seamlessly. The designs range from modern to floral to rustic and everything in between – and they have almost unlimited color options as well so you can preview instantly what a color will look like on a card or product design that you like.
Free Wedding Website! 
Just like their invitations, their all new wedding websites are completely customizable, mobile friendly, and easy to use. You can upload all of your wedding details, images, and and a map with directions for your guests. And the best part – they're free!
Wedding Coasters
This is a really unique product that caught our eye. Couples often will do a variety of customized products for their wedding day, but personalized wedding coasters are a different item you don't see as often that really make a statement.
Planning to elope to the big city? Basic Invite has a new line of modern, elegant designs that will work perfectly for your Vegas Elopement … or you can customize them for your modern city wedding as well!
Free Address Collection and Seal & Send Wedding Invitations
Two things that we think are really useful as well from Basic Invite, is their free address collection service that allows you to request addresses from your guests with just three simple steps: share a link, collect addresses, and then get free envelope printing! And speaking of envelopes, who enjoys licking envelopes? Basic Invite has an invitation that lets you ditch the envelope entirely, instead opting for an invitation that folds and secures with a sticker, with a tear off RSVP card. And the best part is – if you use it in conjunction with the free address collection, your guests addresses are printed right on the invitation as well, so all you do is receive the invites, fold, add postage, and secure it all shut with a sticker.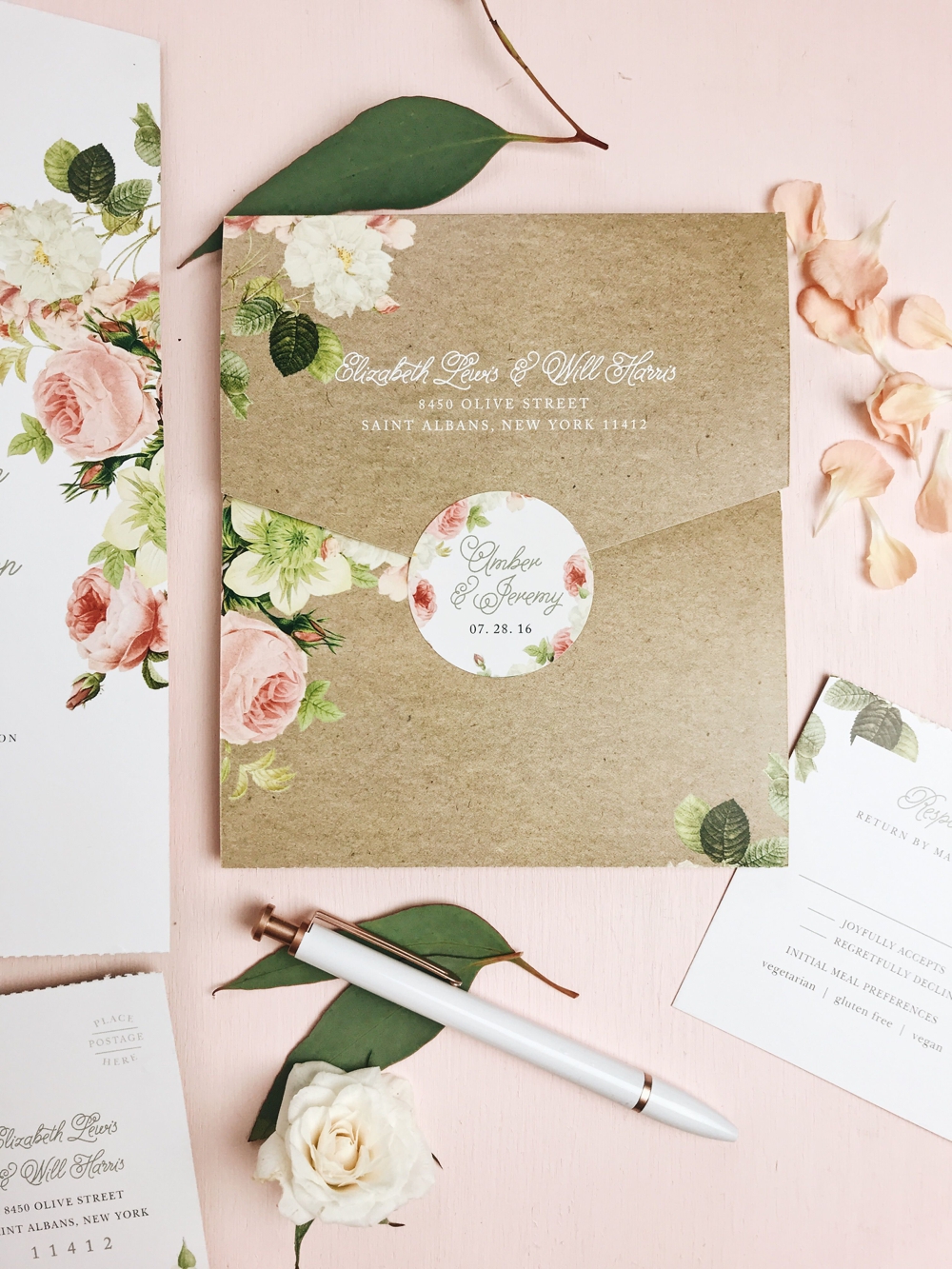 To see more from Basic Invite, check out their website or visit them on social media @basicinvite
---